Important Note: Starting from version 6, "Right PDF" becomes the official name in place of "Gaaiho".
You may purchase a new serial number; or if you hope to keep one serial number for all users, you can do as the followings:

1. Sign in store.rightpdf.com with original buyer's Right PDF (Gaaiho) account.
2. From the Drop-down menu select "License Manager" and check if your account has already bound the serial number that needs to be upgraded. If not, please refer to How to bind my Right PDF (Gaaiho) license.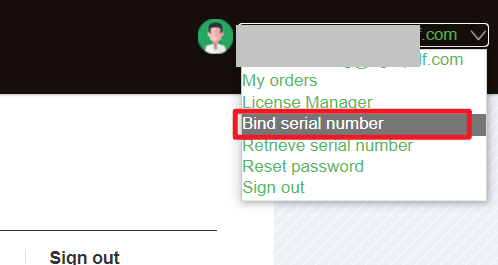 3. After binding, your license will be displayed in the list. Click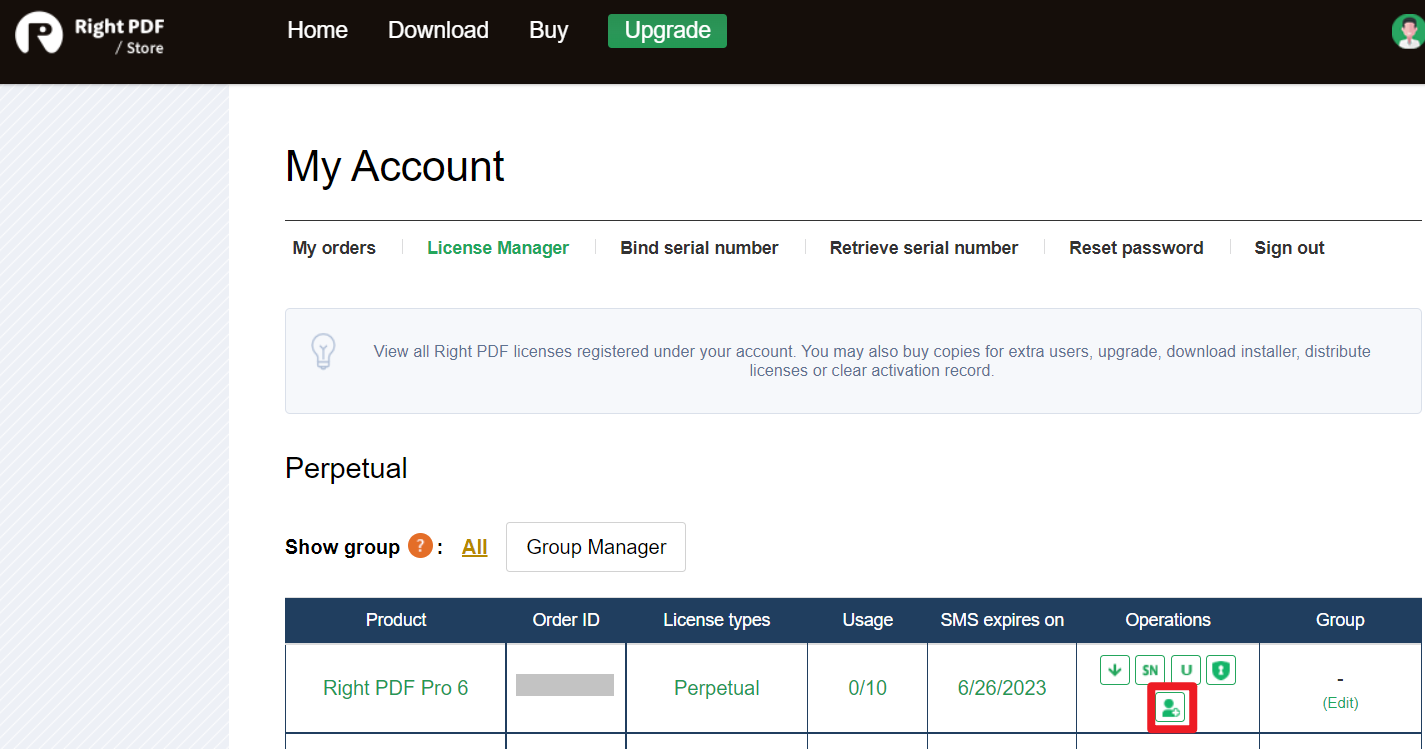 6. Follow the steps: fill in the number of users and other information, and then complete the payment.
7. When complete, the SN will be able to activate the newly purchased amount.