Important Note: Starting from version 6, "Right PDF" becomes the official name in place of "Gaaiho".
Issue
While trying to activate Right PDF/ Gaaiho with a license code, a message "Activation limit reached". Unable to activate on new devices.
Description
The license might be activated on some unknown devices, or unable to deactivate Right PDF/ Gaaiho license due to reinstalling and formatting operating system or license occupied by a broken computer.
Solution
When you activate product online and get error message about reaching activation limit, you must deactivate a copy in advance. However, the computer may not be operational anymore and you cannot deactivate on your own. In this case, you can sign in to www.rightpdf.com to erase activation record by the "Clear Activation Record" function in the "Account" tab. Afterwards, you should be able to activate the product again.
1. Use your account to sign in on our website

2. From the Drop-down menu select "License Manager" (you have to first bind your serial number)


3. Click the "X" icon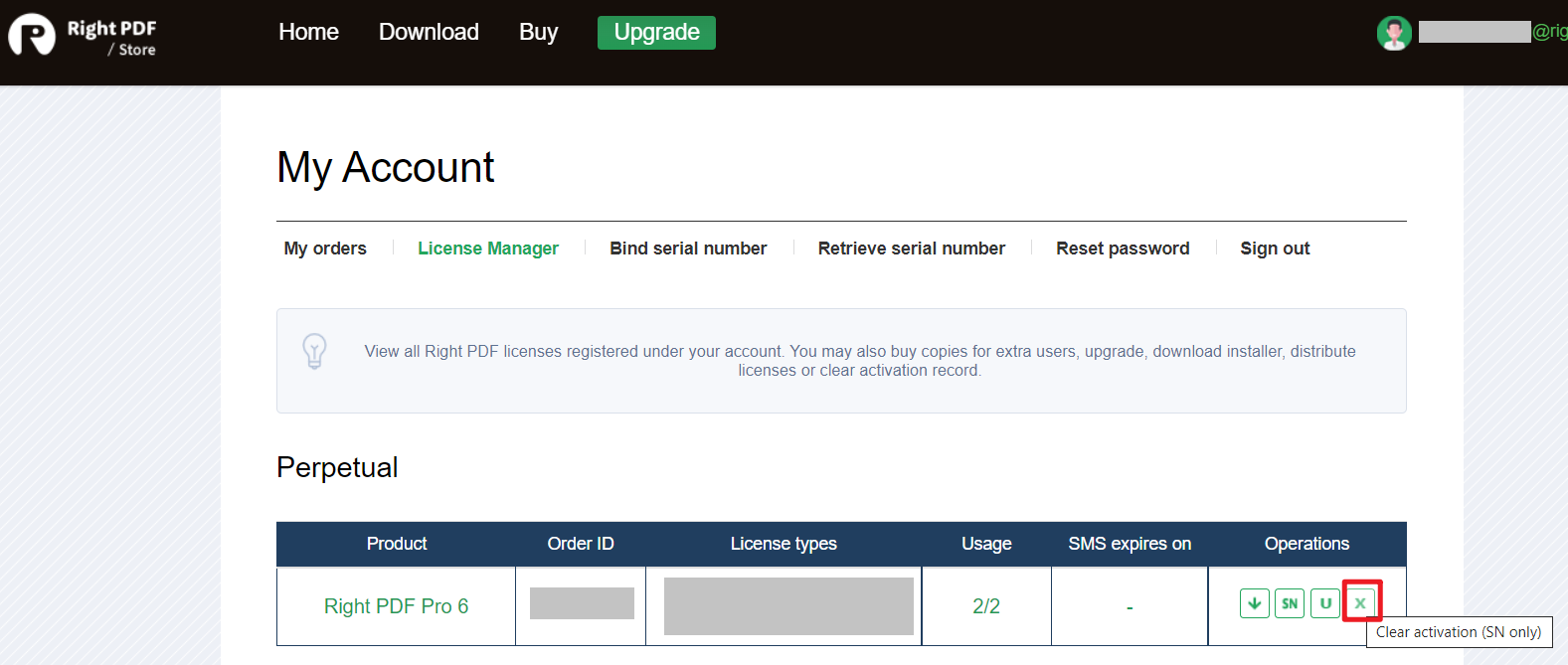 Note: If your license has multiple copies, clearing the record will affect all copies. Though they will remain functional for a while before the program requires you to activate again.
Right PDF support team will also be ready to assist if you have similar issues. Open a ticket and don't forget to tell us your order ID or serial number when you do!
Related articles: