Issue
Unable to sign PDF with Adobe Acrobat Reader.
Description
Adobe has made its Reader incompatible with PDFs created by other vendors, in areas such as signing, document assembly and Page extraction.
Solution:
Considering Adobe Acrobat is a closed environment, the only way to sign is to use Acrobat and go to File > Save As Other > Reader Extended PDF > Enable More Tools (includes form fill-in & save)... to save the document so that the recipient of the Acrobat-created document can sign with Adobe Reader. Otherwise, they have to use Right PDF Pro (trial download) as well.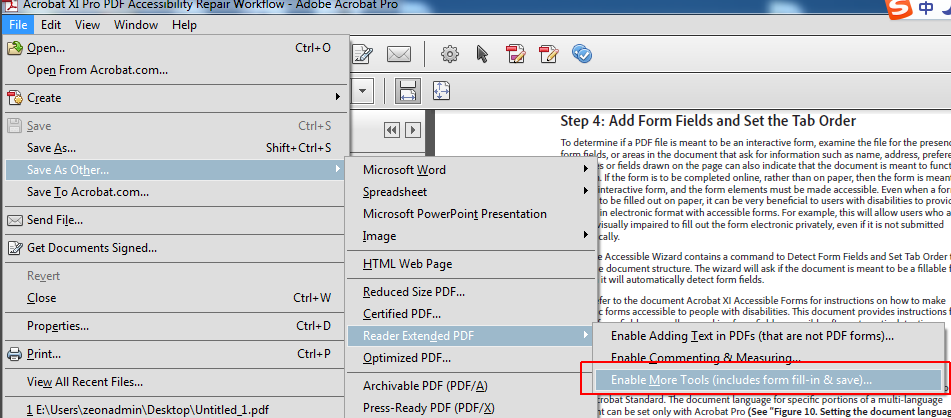 We apologize for the headaches and hope this helps to clear this issue up.