1. Install Gaaiho PDF Suite on the computer intended to provide VDA(Virtual Desktop Access) service.
2. To open Citrix Studio, click Citrix Studio from the Windows Server 2012 Start Menu.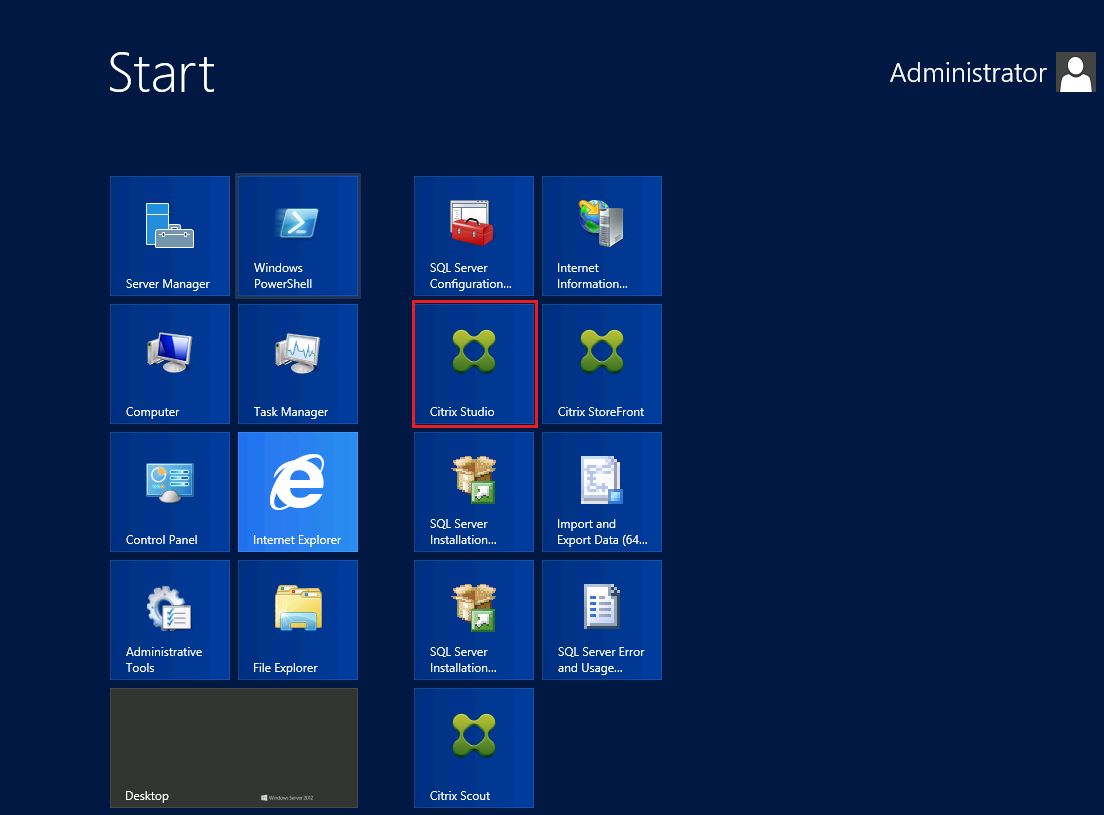 3. In Citrix Studio, Right-click on the Delivery Groups tab and select Add Applications from the options menu.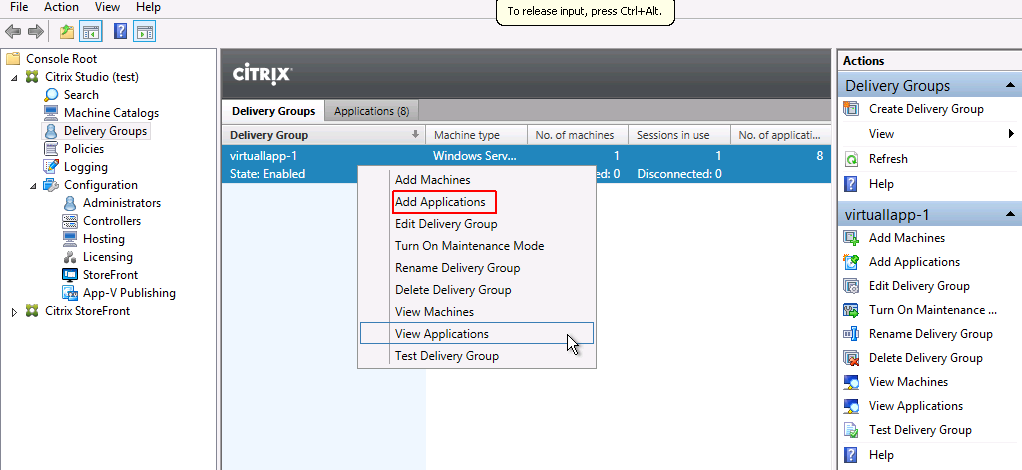 4. In the Create Application dialog box, click Next.
5. In the Create Application dialog box, individually select the items you want to publish from the list.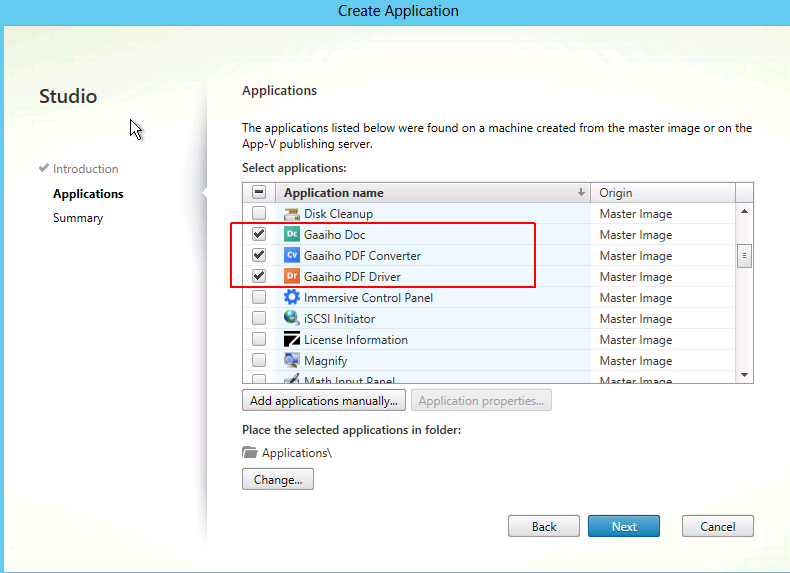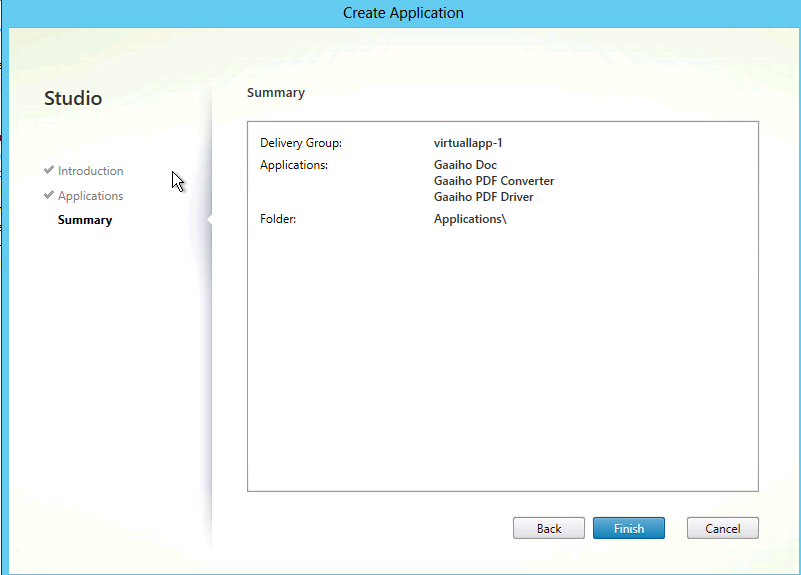 Receiver Login:
Check I agree with the Citrix license agreement and click Install.
Log on with your User name and Password.
Click on the Plus sign.
Individually select the applications you need from the list.
Click on the application to proceed.
Click Permit use to allow Gaaiho Doc to start.