Issue
Under certain circumstances, you will see this notification while launching Right PDF: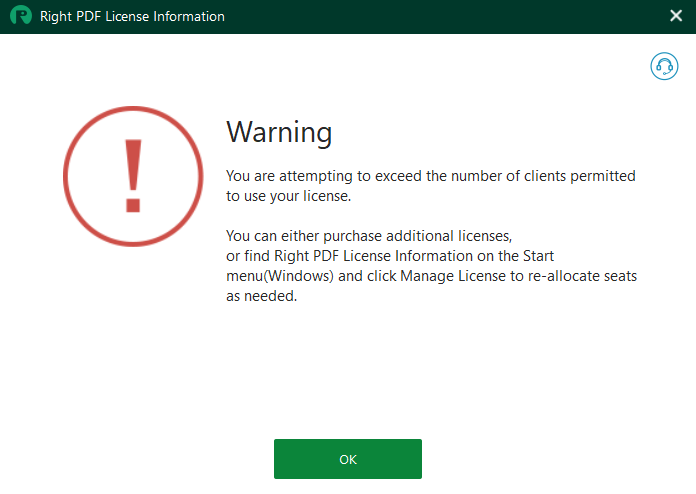 Description
This means the number of users accessing Right PDF has reached the license limit.
Solution
To continue using Right PDF, either you or the administrator has to manually remove a user (computer name) from the list in Manage License.
1. Select Start > All programs > Right PDF Pro/ Right PDF Converter > License Information.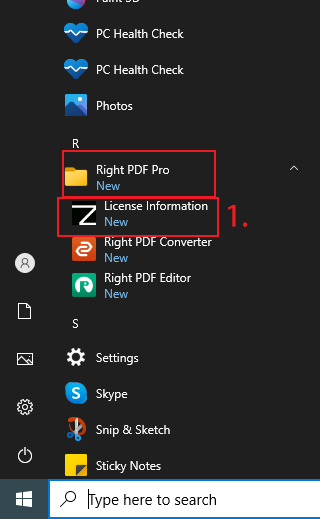 2. In the Right PDF LICENSE INFORMATION window, click Manage License.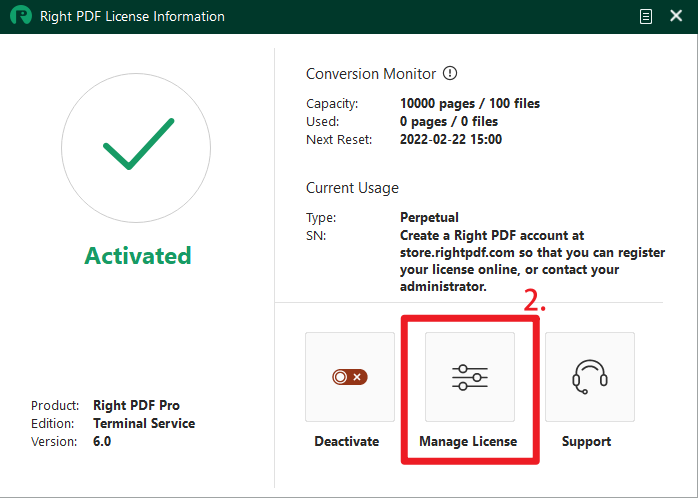 3. In the Manage License dialog box, click to highlight a user (computer name) which you want to remove from the list. Click Remove and OK.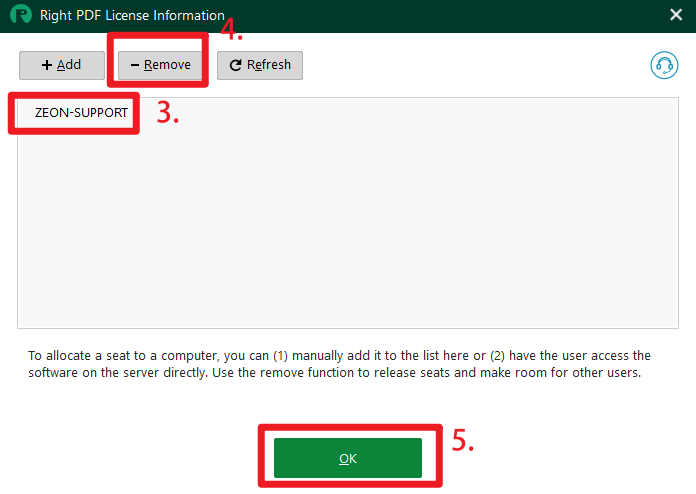 Note: for concurrent license, simply closing the Right PDF application to remove user from the list. This is an alternate way to release license copies.