Issue:
A "License Check Failed" dialog box appears when launching Right PDF Pro, while your subscription plan is still valid.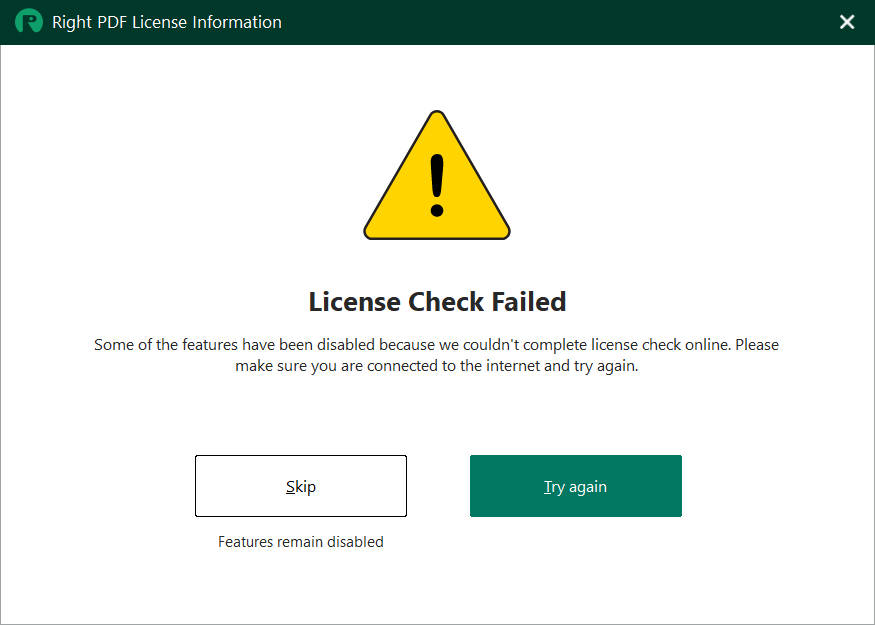 Description:
It happens when the computer installed with Right PDF Pro loses internet connection for too long, which hinders our server from performing mandatory license checks.
Solution:
Restore internet connection and click "Try again".