Create new Right PDF account for your users. Every user needs their own account to sign in and activate software.


Under the administrator's "Account", "License Manager".



Under "Subscription">"Operations" and click "License manager".




Click "Add users" to add "User Account" and "Name"

(the email of the user

needs to be registered on rightpdf.com first).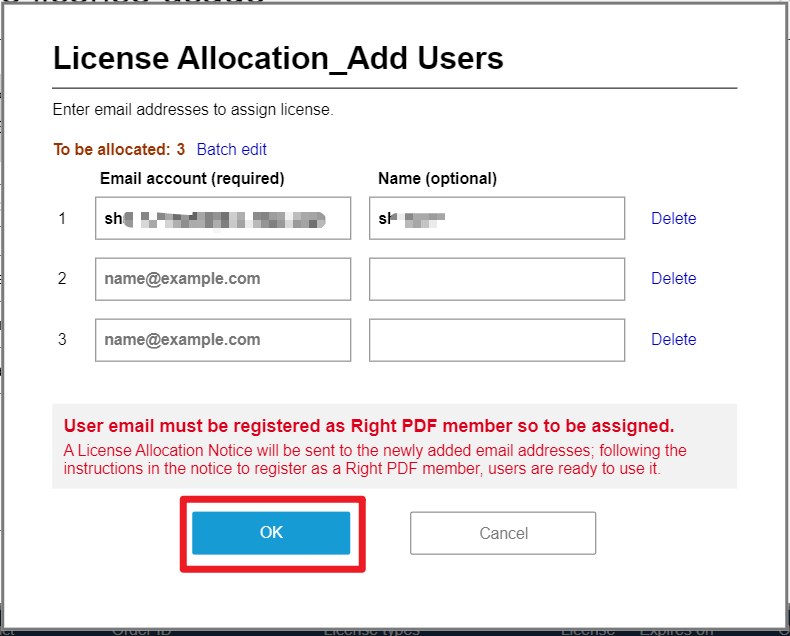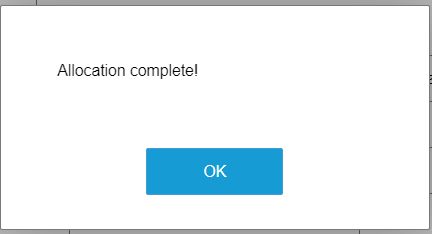 Also, with "Batch edit", the administrator can add multiple accounts at one time.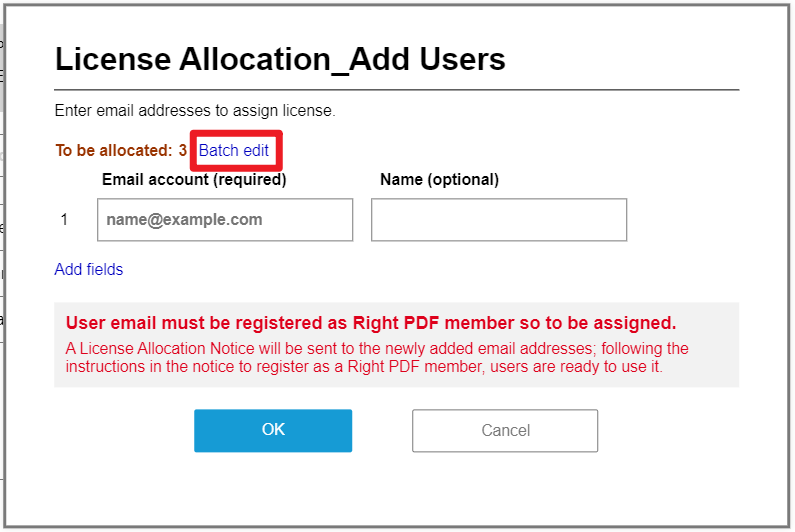 Use "," to divide email and name; use "Enter" to divide multiple entries.
After completing edit, click "OK" and return to "License Allocation" page, click "OK",
and finish settings.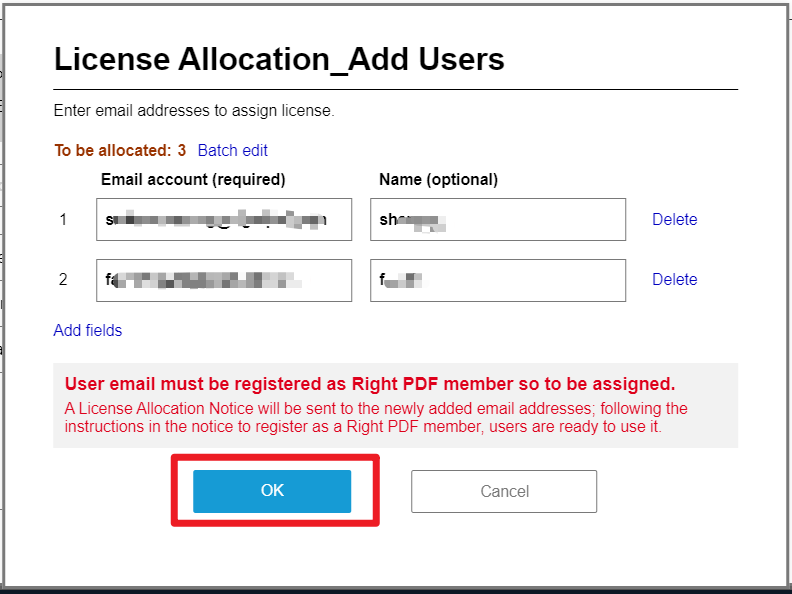 Questions on how to log in, please refer to the following FAQ: Login window pops up every time when launching program, what should I do?