Issue

You are unable to activate your subscription license with account and password, while error code 126 tells you that you need to have a valid subscription license.
If you are not sure how to activate your subscription, see How to activate Right PDF Subscription license?
Description
There are two possibilities:
Register needed

: you have not registered the account you're using at Right PDF/ Gaaiho Store.
Unlicensed account: though you're using a registered account, the administrator still hasn't assigned a license copy to it.
Solution
Please register your account at store.rightpdf.com
If you have registered your account, please ask your administrator to sign in to License Manager, and go to the Subscription section. There, click the License Manager icon (see the screenshot below) corresponding to the license in the Operations column to the right (see attached screenshot below) and, finally, assign a copy to your account.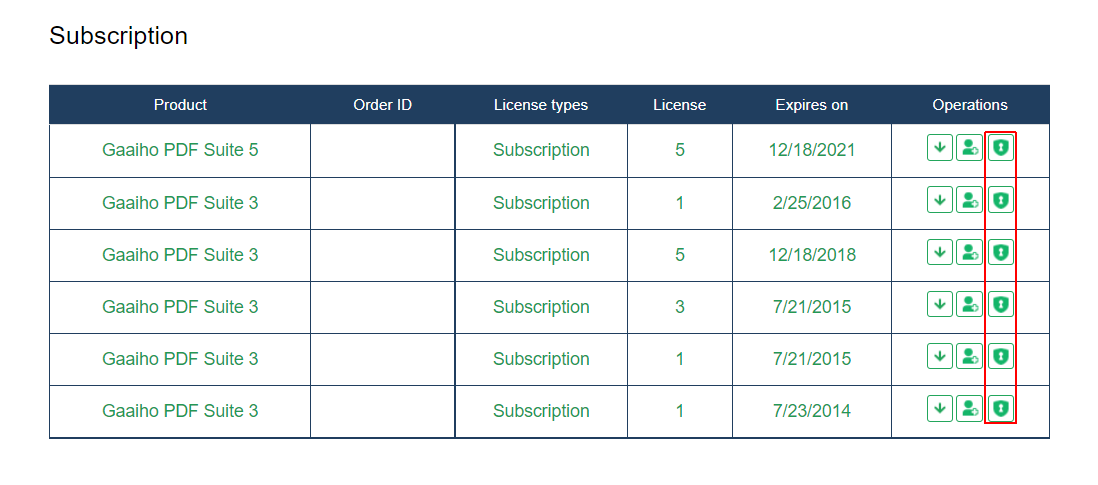 To learn more about how to deploy your subscription license, see: I am the IT manager of our company. I just bought 10 Right PDF Subscription licenses, how do I start deployment?