Note: Right PDF/ Gaaiho PDF offer free update within the same version (i.e from 5.0 to 5.1). For users that would like to upgrade from 5.0 to 6.0, we offer upgrade at a discounted price, please go to our upgrade page and input your serial number to proceed.
For Right PDF Pro/Converter/TSL 6, there are two ways to update (i.e from 5.1 to 5.2).
1. Launch Right PDF Pro> Under Help Tab> Click Check for Updates.

2. Launch Right PDF Converter> Click Support > select Check for Updates.
Right PDF Converter 6: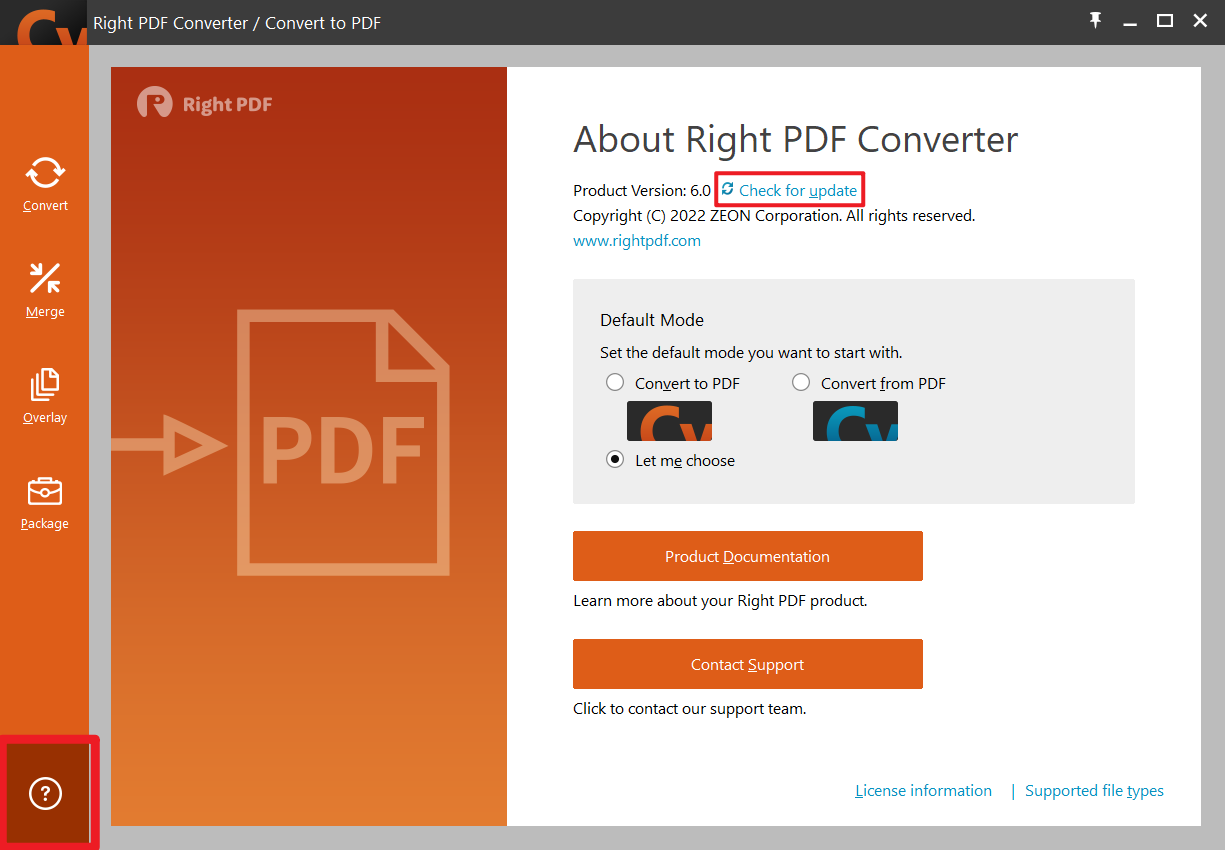 For updating Gaaiho PDF Suite/ Driver/ Server 5 or earlier versions please go to our previous download page to download the software that corresponds to your purchased version and manually install the latest version (i.e download 3.3 if you have purchased 3.1)