I am pretty sure you've noticed our new website and a multitude of revised icons in Right PDF software. This article will help you understand the scope of impact as well as why we decided to make the change.
First of all, at the core of rebranding is the ambition to unite all our PDF products across multiple platforms under one banner: Right PDF, which now supports Windows, macOS, Android, iOS and the internet. Catering to users with different needs, together they form ZEON's PDF ecosystem, and we look forward to bringing you more products and services in the future.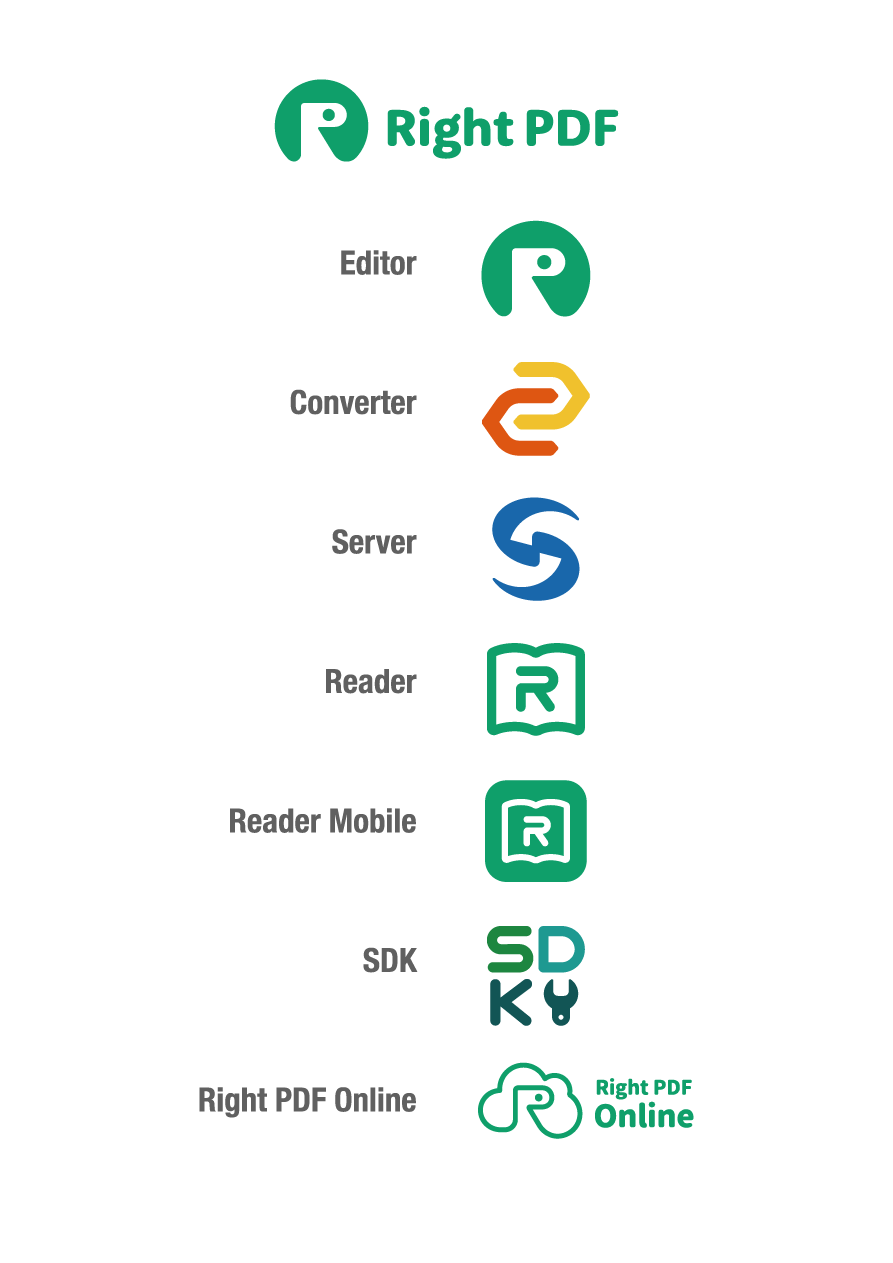 Scope of Impact and Changes
In accordance with the policy, the new brand name Right PDF has replaced Gaaiho/Gaaiho PDF in entirety, with notable exceptions like FAQs, tutorials and download links directly related to older versions.
If you are a user of older versions, like Gaaiho PDF Suite 5 or Gaaiho PDF Reader, there's no need to worry. You can still upgrade to Right PDF through paying or your subscription plan (free readers stay free), while our websites and customer support remain the same. We've also set up redirect rules to help people access the right pages.
Website: https://www.rightpdf.com
Online Store: https://store.rightpdf.com
Customer Support: https://support.rightpdf.com
Now Let's See the Right PDF Launch Video ...
The Backstory
Okay, now that you've learned the rebranding doesn't really hurt anyone, but there may still be a why hovering over your head. Curiously, the name Gaaiho had nothing to do with our PDF product line (then Docucom) in the beginning -- we gave the name to our corporate collaboration and IoT platform technology. Later, a decision was made to incorporate PDF products into the said platform, hence Gaaiho PDF.
However, as the curtain drew on our platform-related projects, we began to think about renaming the PDF brand, which finally came to fruition in May, 2022.
Though we do miss Gaaiho, a name borrowed directly from the Amis (one of Taiwan's indigenous peoples) language meaning "Hello", we wish to carry that friendly spirit over into Right PDF by providing more products and services to all people around the world.
By the way, don't you agree the new logo looks like an adorable Loch Ness Monster?